Homecoming 2015!!!
HOMECOMING CANDIDATES: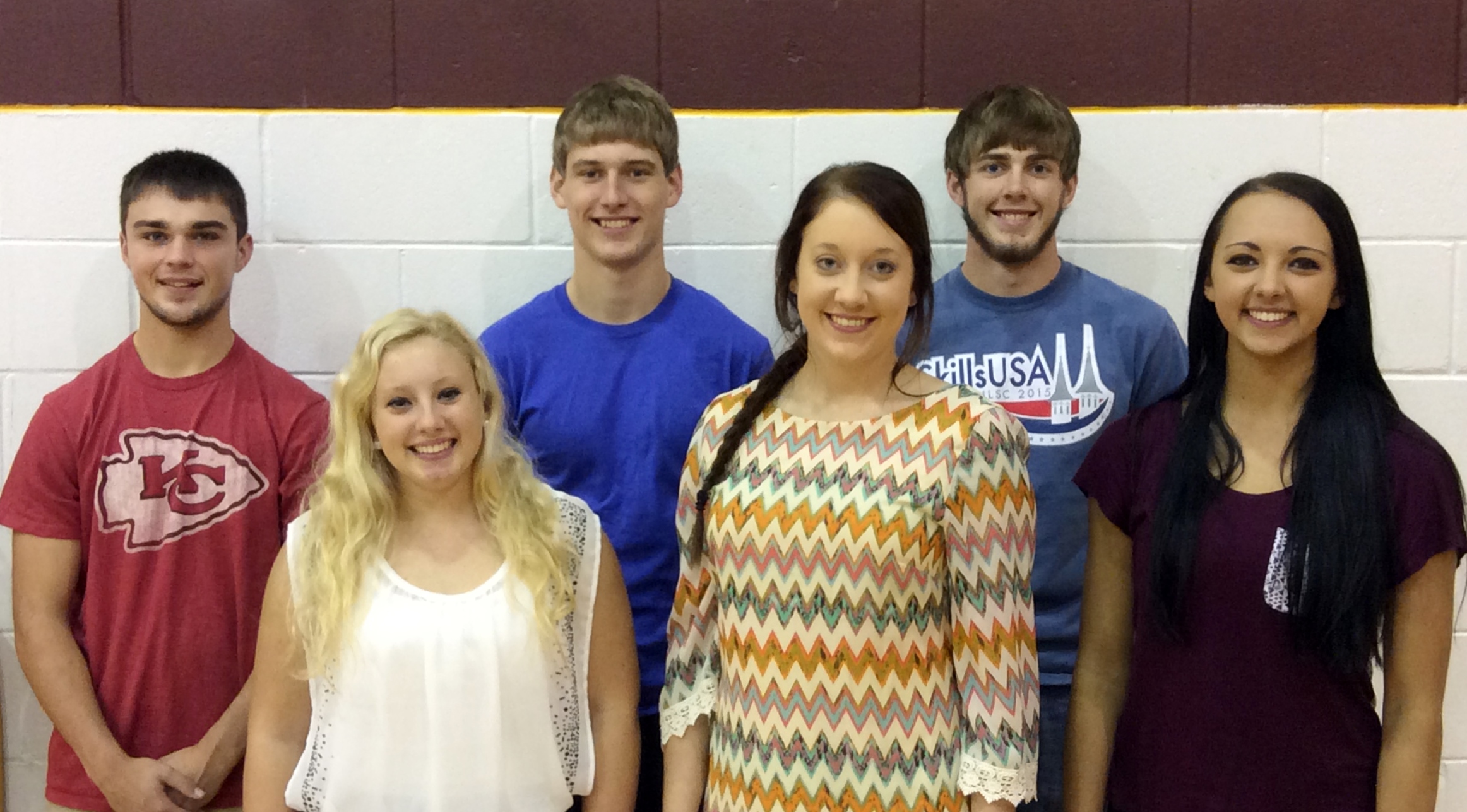 Congratulations to the following candidates:
Queen Candidates: Marah Hestermann, Hannah Jasa, & Bailey Kahler
King Candidates: Joshua Dolbow, Joshua Masur, & Thomas Tucker
Class Attendants:
Juniors: Dylan Benson & Alisha Fisher
Sophomores: Zachary Scamehorn & Gisselle Mejia
Freshman: Cameron VanGroningen & Malayna Wingert
Crown Bearers: Layla Pettigrew & Miles Wambold
*Coronation will take place during the halftime of the Jet vs. Falls City Sacred Heart football game.
HOMECOMING SPIRIT WEEK - OCTOBER 12-16, 2015
DRESS-UP DAYS:
Monday - Western Day - break out the boots, hats, and pearl snaps
Tuesday - Formal/Informal Day - dress to the nines or express your inner slob
Wednesday - Tacky Tourists Day - wear your fanny packs and Hawaiian shirts
Thursday - Nerd Day - tape your glasses back together and toss in a pocket liner
Friday - Spirit Day - show your love for the Jets!
*Tuesday and Thursday dress-up days were changed. This is the correct line-up.
HOMECOMING PEP RALLY:
Friday, Oct. 16, 2014 at 2:30PM, in the gym. The public is welcome to attend!
HOMECOMING FOOTBALL TAILGATE & FOOTBALL GAME: Post Prom Parents Tailgate - Friday, Oct. 16, starting at 5:30PM. Come on out, have a fantastic meal, and cheer the Jets to a victory as they take on Falls City Sacred Heart. Kickoff is at 7:00PM.
HOMECOMING DANCE:
following the game until midnight.